The secret to a bright, healthy smile is actually no secret at all: brush, floss and get a professional dental exam at least once every six months. Professional dental exams are all about prevention – preventing existing problems from getting worse and preventing dental problems from developing in the future. Regular dental exams make it possible to identify and treat a problem in its earliest stage.
Dental Exams & X-Rays
Dental exams and x-rays are essential diagnostic tools that provide valuable information to help us evaluate your oral health. We can look at what is happening beneath the surface of your teeth and gums to identify any potential problems and create a customized dental treatment plan.
There's nothing to fear with a dental exam. Your teeth will be visually examined for signs of plaque, tartar and tooth decay. Your gums will also be examined for puffiness or discoloration, which are signs of gum disease.
Dental X-rays have come a long way. Today's dental X-rays are safer, faster, more comfortable and more informative than the X-rays of years past. Digital X-rays, one of the latest and most advanced dental technologies, produce high-quality images of your teeth that can be viewed instantly by you and your dentist on a LCD monitor. Digital X-rays reduce radiation by up to 90% and provide exceptional diagnostic information to ensure that potential problems are caught in their earliest stages. Intraoral photography is another alternative to traditional dental X-rays. With intraoral photography, problems such as cavities, fractures and discolorations in the teeth are captured through clear and sharp photographic images that are taken with a 35mm or digital camera.
Hygiene | Teeth Cleaning
Good oral hygiene starts with regular dental cleanings. Regular teeth cleaning helps remove plaque and tartar build-up, which contribute to periodontal disease. We recommend all patients schedule a cleaning appointment at least twice each year.
No matter how often you brush and floss, plaque and tartar deposits can still build up on your teeth. A professional teeth cleaning is the single most effective way to remove these deposits and prevent them from causing more serious problems in the future. While a traditional teeth cleaning involves manually scraping away these deposits with special dental tools, advances in dental technologies now give you more options for teeth cleanings.
A laser teeth cleaning, also known as an ultrasonic cleaning, is a popular alternative to traditional teeth cleanings. With a laser teeth cleaning, an ultrasonic scaler (rather than a manual probe) is used to remove deposits, kill harmful microbes and eliminate bacteria around the teeth and gums through high-frequency sound waves. Many patients find laser teeth cleanings more comfortable than traditional teeth cleanings because they are quicker, quieter and pain-free.
A deep cleaning may be recommended if excessive plaque and tartar deposits have developed below the gum line. Deep cleanings, also known as scaling and root planing, involve a two-part process: first, the stubborn deposits are removed, and then the root surfaces are smoothened. A deep cleaning helps prevent periodontal disease and restores gum tissues to a healthy state.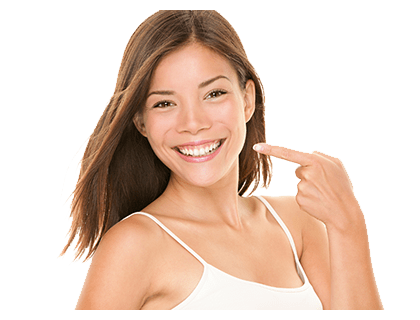 Oral Cancer Screening
Oral cancer affects nearly 35,000 Americans every year. The keys to surviving oral cancer are early detection and early treatment. This starts with a regular oral cancer screening – at least once every six months. An oral cancer screening takes just minutes, is pain-free and can be performed during regular dental exams. If you are male, a regular oral cancer screening is especially critical: Oral cancer is more than twice as common in men as it is in women. Other people at high risk of oral cancer include people over the age of 60, tobacco smokers and heavy drinkers.
Who Benefits from Our General Dentist Services
We work with patients throughout the 91356 area to provide ongoing and preventative oral health care. Our team consist of experts at treating patients of all ages and focuses on ensuring that they are comfortable during every procedure. The staff at Tarzana Dental Care is highly trained, and works to keep our patients' teeth and gums in good health. If you don't currently have a dentist, call 818-708-3232 to schedule an appointment and experience how our general dentistry services can keep you and your family in good oral health.